Playford Garden Care are experts in Tree Removal & Branch Cutting.
With many years of experience in Garden Care, Landscaping, Tree Removal & Branch Cutting you can rely on Playford Garden Care.
Our Yard Clean-Ups present the perfect opportunity to not only attend to Rubbish Removal, but to trim and remove dead and unwanted trees, attend to weed control and professionally mow, edge and repair lawns, as well as perform periodic maintenance including gutter cleaning and other running repairs.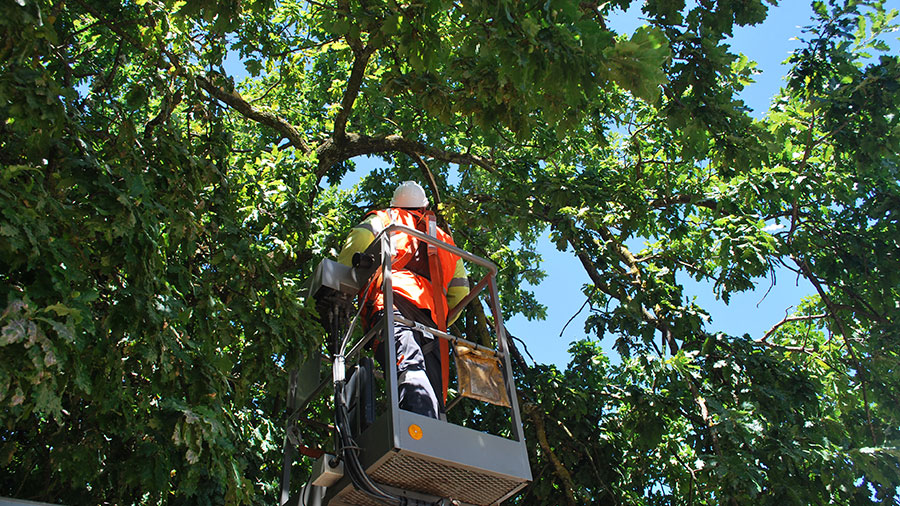 Seasonal trimming
Trust Playford Garden Care for your seasonal pruning on all types of fruit and deciduous trees.
Pruning on a regular basis is essential for both young and established plants. Not only will it encourage healthy plant development and help protect against pests and diseases, but your trees will look aesthetically pleasing all year around.
By removing the old and dying branches and stubs from your trees, new growth and more room to flourish stronger. This then brings healthy fruit and flowers production for trees and shrubs. 
Regular pruning reduces the risk of storm damage to structures from broken branches. Protect your family and friends from falling branches over walkways, driveways, and children's play areas. This practice also helps control pests, vermin, and snakes by reducing their habitat options.
What a difference a trim can make!
These before and after pictures show how well a tree can re-blossom after a seasonal cutback.
Perfect Solution for Everyone
If you have trees starting to split or branches starting to hang from their weight…. it's time to get Playford Garden Care in. 
We look after everyone's yard needs:
Households
NDIS Yard Clean-Ups
Strata Corporations
Child Care Centres
Schools
Commercial and Industrial properties
Government Departments
Aged Care and Lifestyle Villages
Motels and Hotels
Shopping Centres
Real Estate Agents, Landlords, Property Managers
Builders and Trades Businesses for New Property Handover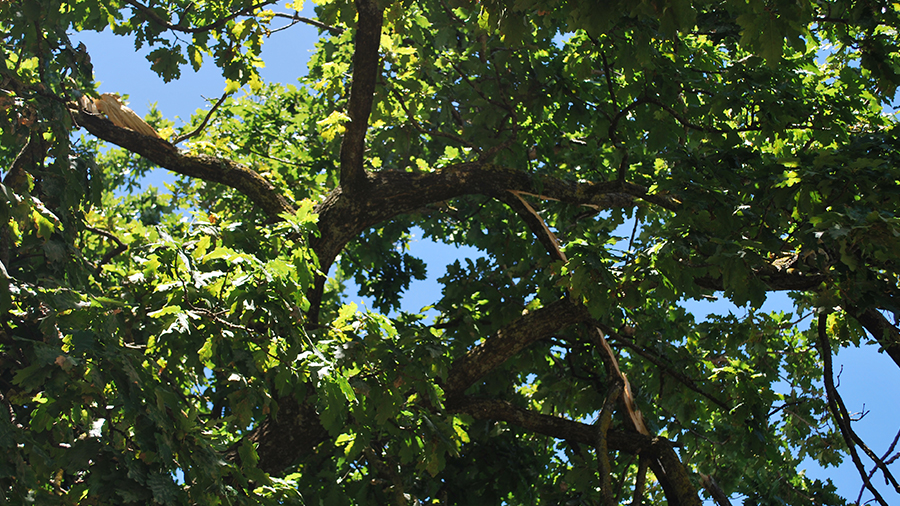 We're big enough to rely on,
and small enough to care
GARDEN CARE IS OUR JAM in Elizabeth, Salisbury, Parafield, Golden Grove, Munno Para, Angle Vale, Evanston and Gawler.
Our clients often mention that our yard clean-up and rubbish removal services are a much more efficient, value added and cost effective solution to DIY options such as hiring a mini skip and loading it themselves because often they can't be delivered as close to the work site, can be too heavy for some driveways, and still needs to be loaded to specific volume and weight restrictions.
FREQUENTLY ASKED QUESTIONS ABOUT TREE MAINTENANCE
What types of trees can you remove?
As a professional Gardening and Landscaping service we specialise in YARD CLEAN-UPS. We have the equipment to remove any unwanted trees provided they aren't classified as 'significant trees' under State legislation. Chat to us to find out more.
What is the height limit you can reach?
With our boom-lift we can reach some of the tallest trees and branches.
How much will my job cost?
Because every job is different we offer FREE QUOTES.  This enables us to offer a fixed-price quote once we discuss your needs and assess the job in person.  Due to the many variables involved in tree removal and branch cutting we can't provide fixed-price quotes over the phone or via email.
Do I need to be home when you do the job?
Not necessarily, as long as we have safe access to the work area and have already discussed the work to be done we can get the job done without you needing to be there.
What payment options do you have?
We accept payment by Cash, Cheque, Bank Transfer and we also offer secure payment by credit / debit card on our website. Please see MAKE A PAYMENT
Do you provide services to clients with NDIS funding?
Yes, we provide TREE REMOVAL and BRANCH CUTTING services to clients of the NDIS (plan and self managed).
Do you work with clients that have third-party funding arrangements?
Yes. Third-party funding might include insurers or other third-party payment arrangements. We will liaise with the third party that manages the funding arrangements and submit a written quotation for the work requested.
Playford Garden Centre is proud to act in an environmentally sustainable manner and all rubbish removed is sorted for donation and recycling on arrival at licensed waste transfer stations such as NAWMA's Resource Recovery Centre.
DID YOU KNOW? ….
Green organic waste including lawn clippings is recycled for compost
Tree branches are separated to be recycled into mulch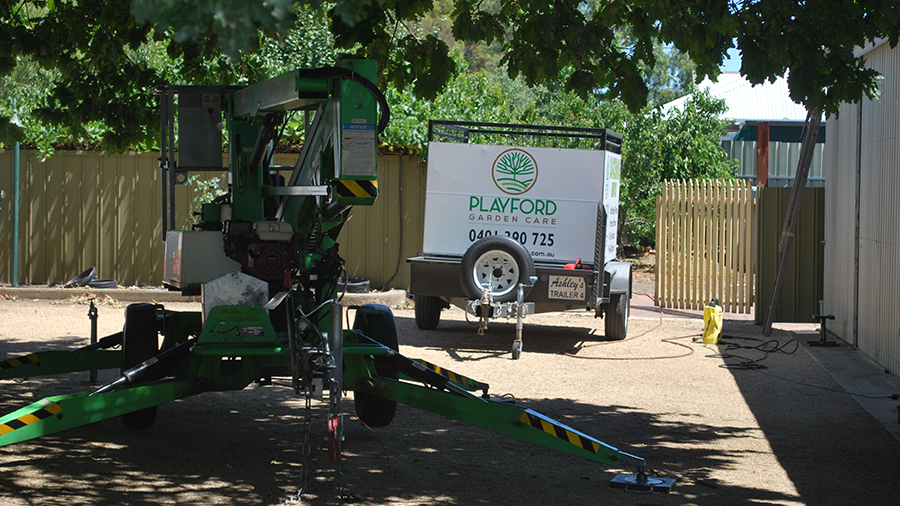 Playford Garden Care offer fantastic deals on Tree Removal and Branch Cutting throughout the year.
Stay tuned for more details.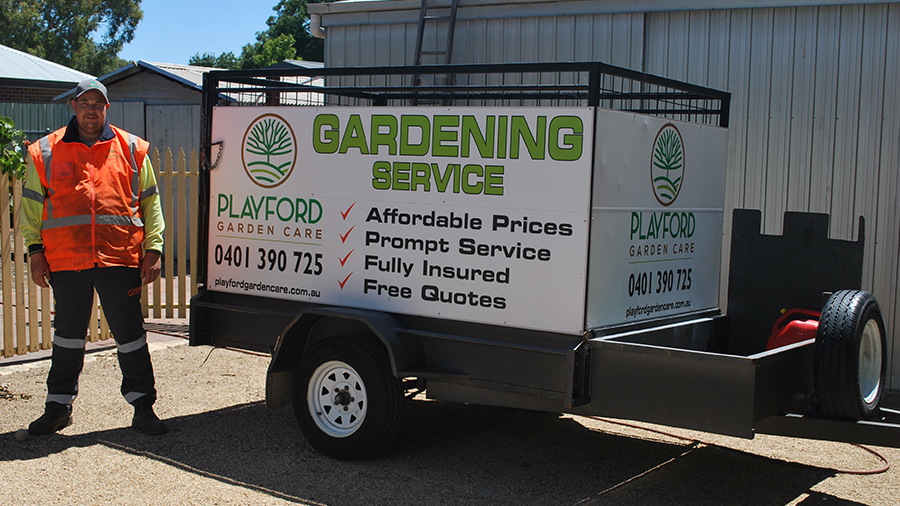 Monday to Saturday 8am to 8pm
Pricing and Quotes
We are competitively priced and offer free quotes on all services.
Due to the nature of our work we can't provide fixed price quotes over the phone or via email.
Our quotes are valid for 7 days.
Payment methods
We accept payment by Cash, EFT, Cheque and now Debit/Credit Card.
To make a payment securely online with your Debit/Credit Card –  Click here.
General Terms of Service
Playford Garden Care is committed to providing a safe efficient and professional garden care service.
Please ensure that the area we will be working in is clear of any obstacles such as hoses, toys and vehicles.  Should obstacles be in the work area we may need to mow around them.
For safety reasons people and animals are to remain a safe distance away while powered equipment is in use.
Bookings may need to be postponed and re scheduled in wet weather and temperature extremes.